Check out my newest haul!
As some of you already know, I have been a BarkBox subscriber for well over a year now. And really, how could I not? Who doesn't like getting new toys and food and treats from time to time?  It's like Christmas twelve times a year!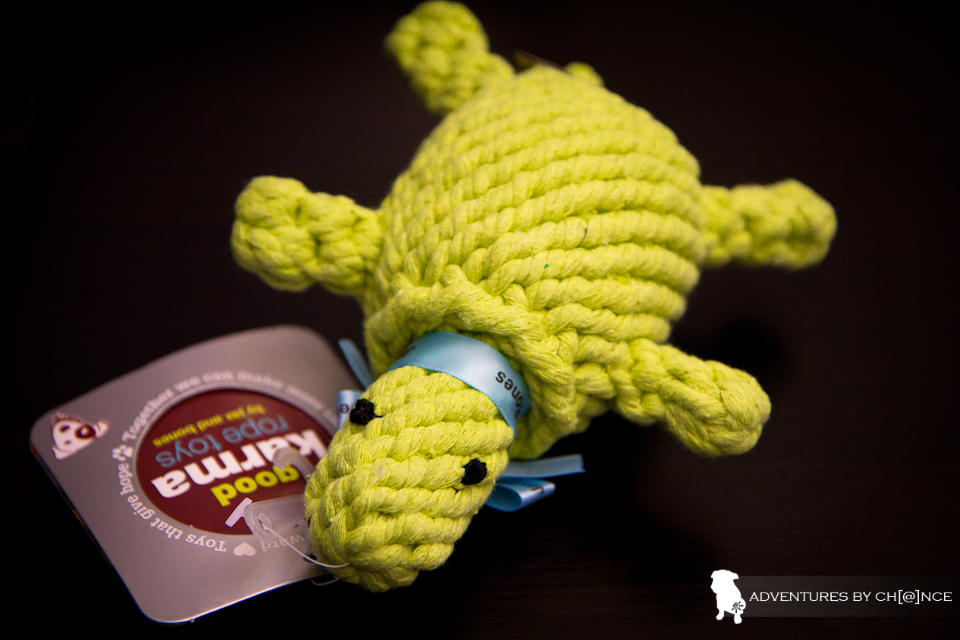 In case you don't yet know what BarkBox is, here's a quick overview:
| | |
| --- | --- |
| What | BarkBox |
| When | Once a month! (Order before the 10th for that month's box!) |
| Cost | $29/ 1 month |
| | $24 per month / 3 months |
| | $19 per month / 6 months |
| Shipping | FREE in the US! |
| |  $5 in Canada |
| Good paws cause! |  10% of proceeds go to a sponsor shelter each month |
| For the love of dog… |  Me, because I'm pawesome and I deserve it! |
Though there has been some debate regarding the usefulness of the box, my humans continue to subscribe to it. Many of the toys in the boxes retail for $20 locally (plus tax). That alone is worth a subscription every month. In addition, BarkBox has introduced us to some toys and treats that we'd never have experienced otherwise, like Tropiclean's Tooth Gel and Barkworthies natural treats (which are not available in Canada). While some of the toys are, admittedly, destroyed pretty quickly (I am a bulldog of hefty chomp), I have other toys that have been going strong for months with nary a dent such as my Bionic Bone and Orbee Tuff ball. I also get to try an assortment of treats and I keep others unopened for donating to shelters or giving as gifts.  It's really a win-win-win all around.
We cannot wait for the "tough chewers" box though. Barkbox, I will be your official tester! :P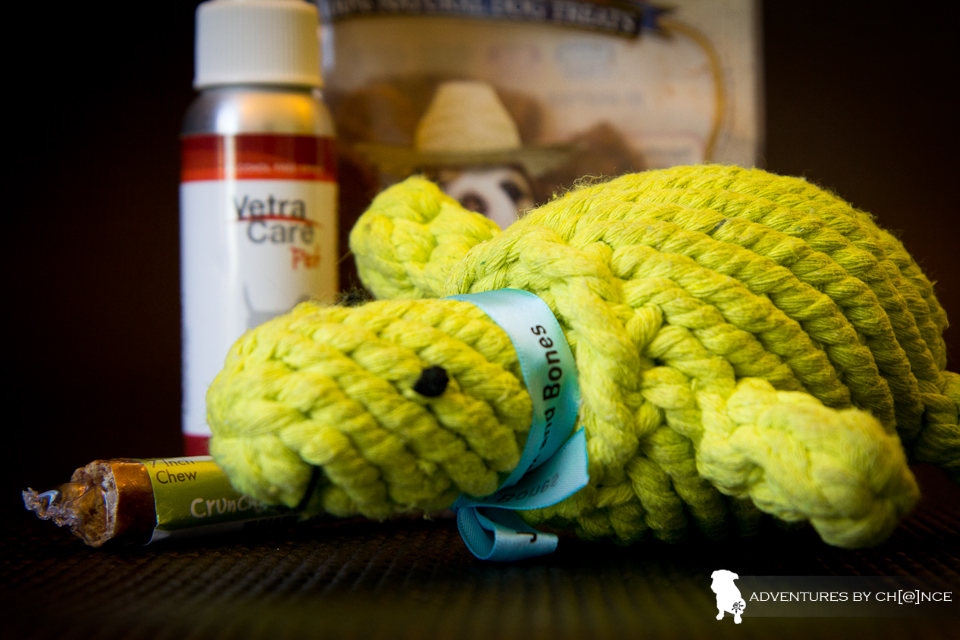 So, without further delay, here's this month's haul:
Ted the Turtle from Jax and Bones!
Ted is a "handtied rope toy" made from naturally dyed cotton. According to BarkBox, it is great for strong chewers. I haven't managed to take his face off but WE'LL see. Elton the Octopus did not survive more than a few days… Still, Mom says Ted the Turtle is awfully cute so she might protect him.
VetraCare Pet – Liquid Bandage
I wonder if I can give this to my dad? He is soooo accident prone… he actually cut his hand open washing dishes months ago and had to go see a surgeon. Made to human standards, eh VetraCare?  We'll see about that, too. :)
Etta Says – Crunchy Deer Chew
Made with deer protein, Ettasays they're good for pooches with allergies.
Wagatha's Tuscan Pizza
I don't know why, but the thought of eating pizza gets me awfully excited. These pizza biscuits are wheat, soy, and corn free. They sounded so good, dad wanted to eat them. (You should know that we are always looking for treats we can share).Ingredients include:
Whole oat flour, Whole barley flour, Canola oil, White cheddar cheese, Extra virgin olive oil, Cracked flax seed, Dried tomatoes, Tomato powder, Oregano, Garlic, Thyme, Basil, Rosemary oil.
Off to get my play on! Maybe I'll be nice and share some of my pizza with the humans. Woof!
Chance out.