If you've been following me on social media for a while, you probably already know that our bulldog meetup group meets at least once a month. We try to check out different kinds of parks all across the city. Sometimes we head to the beach, other times we head to an off-leash play area. On Sunday we started with some off-leash play and then finished up with a walk along some muddy trails at Sherwood Park, a lovely bit of greenery in the heart of the city.
Sherwood is great in that there's something here for everyone. There are wading pools, a baseball diamond, a picnic area and a playground, a circuit of trails, and even a water fountain at dog height so that thirsty pooches can get a drink. Definitely MUCH better than other parks in the city where there's no access to clean, fresh, free-flowing water.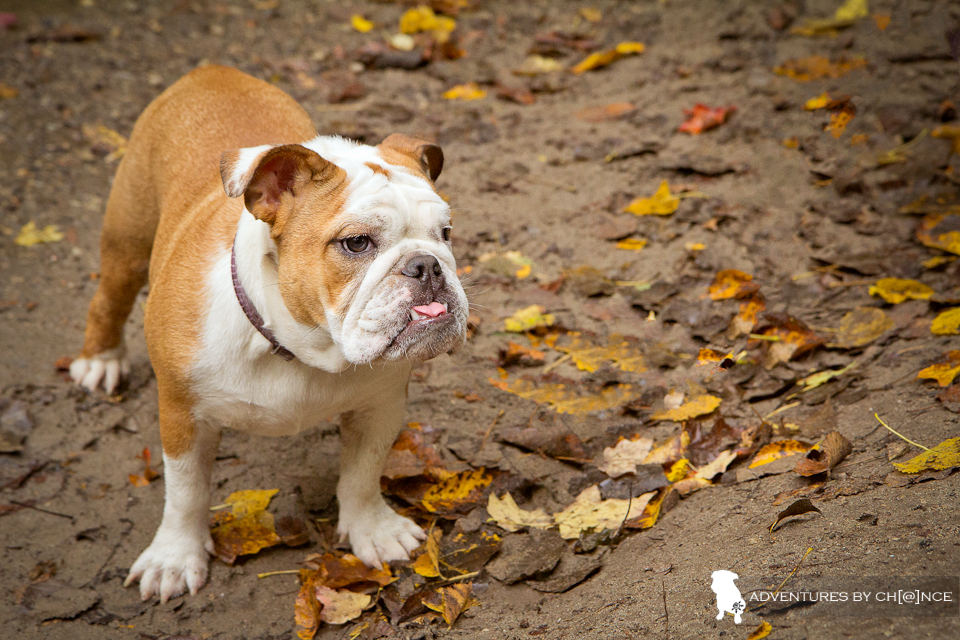 While we had about ten bulldogs show up to play, only four of us hit the trails.  The weatherman called for a ton of rain so most people didn't want to get caught in the potential storm. I'm more of a trail guy, myself, and I'll walk regardless of rain or cold, so I was happy to have some new friends join me. :)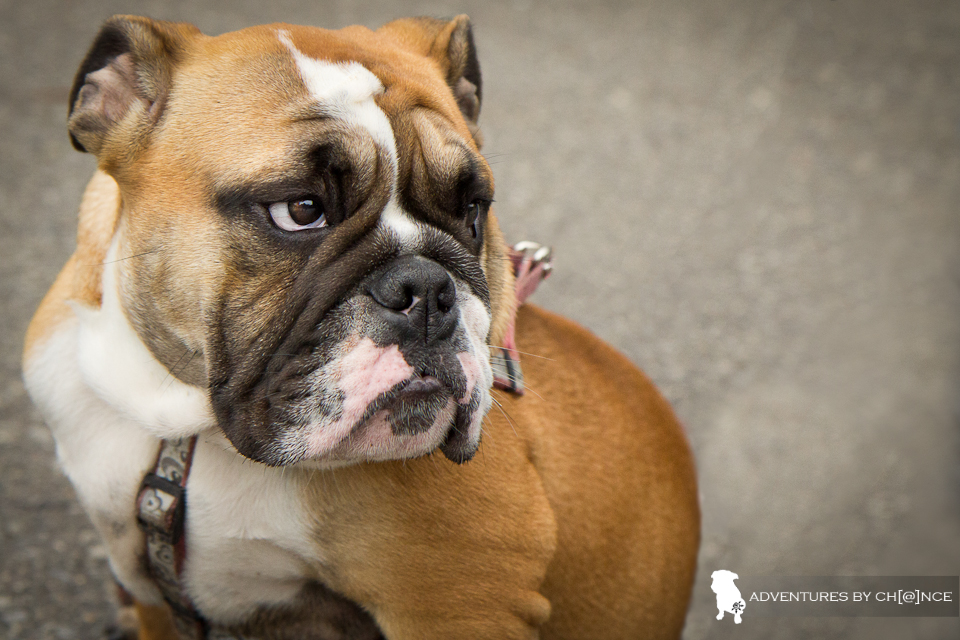 After the park, the humans decided to treat me to a visit to Sit! Stay! Dog Emporium.  The neighborhood adjacent to Sherwood is very dog-friendly so it's no surprise that there'd be a dog-friendly store there. My humans were also elated to find that Sit! Stay! caters to humans as well, allowing them to grab a cup of something warm for those chilly Toronto days.  (In case you didn't know, Toronto is subject to some rather archaic laws where pets and food service is concerned so dogs are almost always relegated to the "other side of the patio fence".) Since Sit Stay isn't a cafe in any real sense, they aren't breaking any by-laws.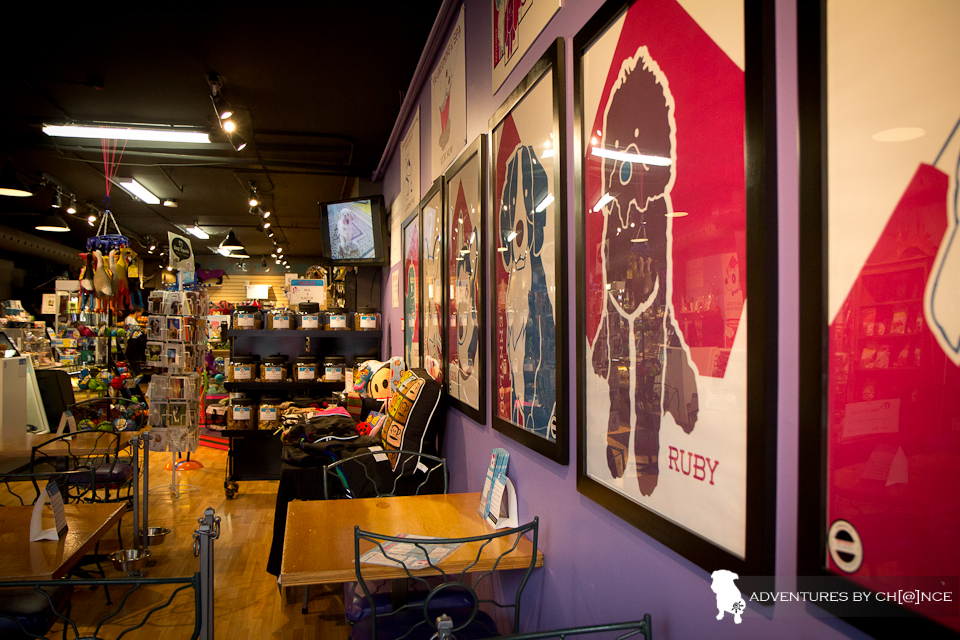 We definitely recommend giving Sit! Stay! a visit if you're north of the city. It's a beautifully laid out store with attention to minute details…and some very good doggie ice cream!  Stop by and tell them Chance sent you!
Chance out!